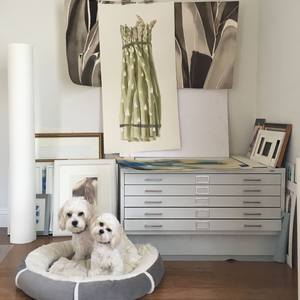 Follow
Tracy Williams
Solana Beach, CA, United States
About Tracy Williams
My work has always focused on the natural world. Plants, animals, sky, light, water. The marks I make are fused with memories of light playing over surfaces. The method I use combines neutral, transparent and textural layers under bolder, opaque brush strokes and pours.
Education:
Fashion Institute of Technology, New York.
Syracuse University, New York.
Exhibitions:
My paintings have been selected for exhibitions with the American Watercolor Society, Watercolor West, National Watercolor Society, San Diego Watercolor Society and the Shenzhen International Watercolour Biennial, among others.
My work has been featured at solo exhibitions at the Masterworks Art Museum and Harbour Gallery in Bermuda.
Recent Activity